New Medicare cards start getting delivered in April
Knowing that your new paper Medicare card will be coming to your mailbox in April or later also means it's important to protect it once it arrives.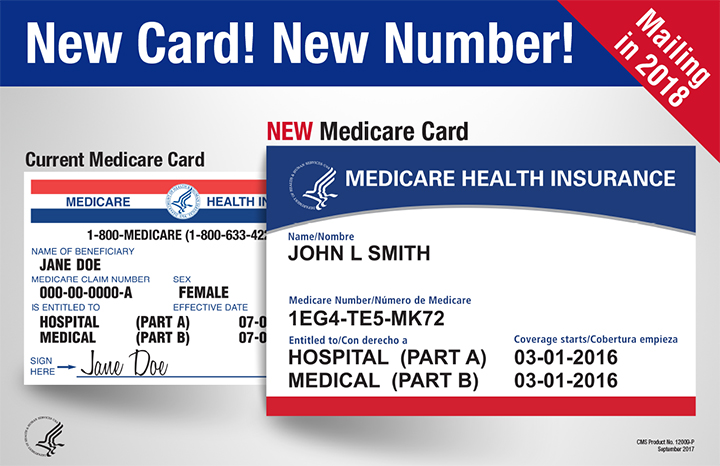 Your free card will have a different account number unrelated your Social Security Number. The unique, randomly assigned number is called a Medicare Beneficiary Identifier (MBI).
You will need to notify your medical providers of the change at your next appointments to update their records. The change in the Medicare account number does not affect Medicare benefits or other insurance accounts.
The account numbers are being changed to reduce identity fraud.
Remember, neither the Centers for Medicare and Medicaid Services nor the Social Security Administration will call or email you about your new card or account number or other benefits.
If you receive such a contact, hang up or delete the email. It's from a scammer who wants to steal your new account information and your identity.
You can learn about the new card at
https://www.medicare.gov/forms-help-and-resources/your-medicare-card.html
.
If you suspect you've been victimized, call West Virginia Senior Legal Aid at 800-229-5068 to speak with a staff attorney. If you are a West Virginia resident who is age 60 or older, you are eligible for this free service. You must call yourself, not have someone else do it, to discuss the situation.
And don't forget to destroy your current Medicare card (cut it into multiple pieces) when you have the new one in hand.